Finally I come here to wish you an Happy 2011.
After 4th Christmas holidays in Germany I have finally spent Xmas holidays at home...well, "holidays" that's not really true: I had a deadline for a post-doc project proposal for the 31st of December.
For the one not familiar with research, a project proposal is areport one writes where he/she proposes a research project for which he/she asks money. Basically. as for post-doc it is the 1, 2, 3 years experience you have to do after you obtained your PhD, if you want to stay in research.
In my case this proposal was very important as it is a collaboration between 2 gorups in Germany and in France and thus that would allow me to stay in Lille with Cheri and go from time to time to Berlin. Not bad. Also the people involved are very smart and it would be a great opportunity to work with them.
Thus I have spent 2/3 weeks stuck in front of the computer to write this project. I had a few breaks, to make the Xmas cake, to indeed celebrate Xmas, play bowling with my sisters...but that's basically it. I slept very few 6-7 hous per night and back home in January I really didn't feel like back from holidays.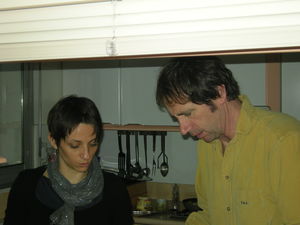 On Xmas day, my step-dad and I making the main dish...very serious business ;)
At the end I have sent my application on time, on the 31st at 7pm and I was tired but proud and relieved ! I keep my finger crossed and wait for the answer, hoping this was not for nothing.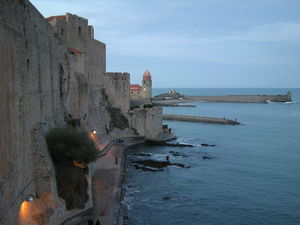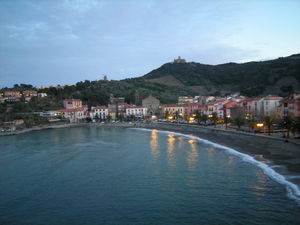 View of my home town
However, Cheri that join us in south of France on the 30th had also a deadline for the 3rd of January ! People in research are crazy... Thus, he had to work on Sunday 2nd and until 4am in the night from the 3rd to the 4th !! But still he took the time to join my family and some friends for the earliest BBQ of the year, ever !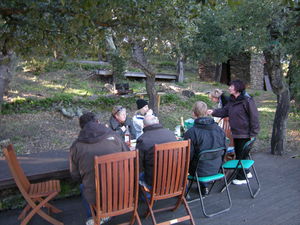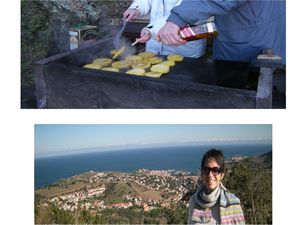 We spent Silvester also in my home town. The thema this year was "Hat" !
table-hat with candles
Was good weather, no wind, no rain. not cold at all, maybe around 12-14°C !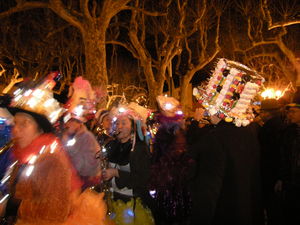 Music and Candy-hat, I wonder how long it lasted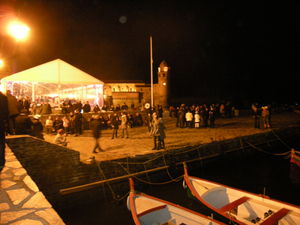 Cheri wore his PhD hat, the one offered by his friend. Thus, he got a lot of "congratulations" all night long...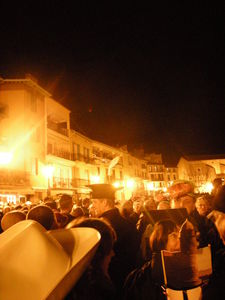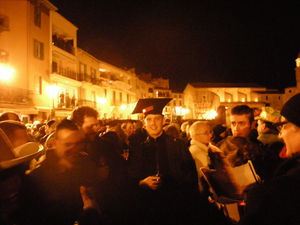 2010 is over, and 2011 started on the same thema: work !! But I promess I learned and I hope to be able soon to leave work besides and enjoy more life, family and friends.