In the street, beside our flat, there is an old hospice which is renewed into a 5 stars hotel, a restaurant, an estaminet* and a bar.
The prices at the estaminet are correct, although the food is not so delicious, but it is not the same for the hotel and bar: 4 euro a beer or a tea !
The cool thing is that in agreement with the city, the owners have to leave the access to the old hospice and the museum open to the public, for free :)
Visite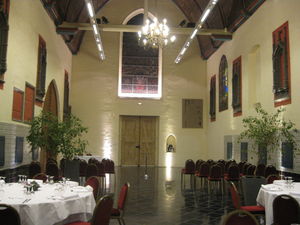 New room for seminars = old nursery
beside each little door (that hide 2 small shelves for people belongings) was a bad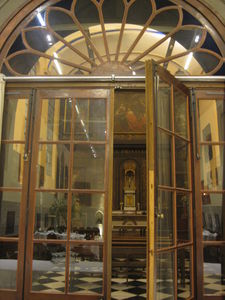 Private chapel !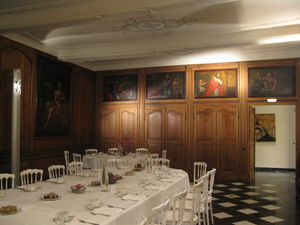 Breakfast room for people on seminar
and the library.
There is also a small "museum" about old medical "tools".
Not too bad, go for a quick visit !
* Typical of the Nord-Pas-de-Calais region, these small bars/restaurants used to be a central place for farmers, mine or textile workers to meet and socialize. Alongside the usual beverages (beers and liquors), one could order basic regional dishes, as well as play various indoor games. These estaminets almost disappeared, but are now considered a part of Nord-Pas-de-Calais history, and therefore preserved and promoted. Source Wikipedia