Lille, is nice, but Lille is not green ! And that's not so nice.
I know, you can't have it all, but I have to admit that I miss parcs to go for jogging and the proximity with the country-side (that we had in Rostock).
Spetember and early October were really nice weather-wise, and on October the 9th we had very incredible temperautre. I prove it with pictures from the clock down our flat, and that we check every morning to decide what to wear.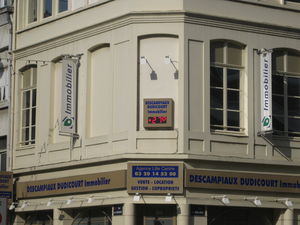 27 degrees ! Thus we joined the other "lillois", in the only green space in town: La Citadelle, and the surrounding wood: le Bois de Boulogne.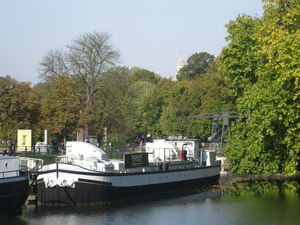 Walk along the river: the Deûle
We arrive at the little fair for kids, Les Poussins (chicks)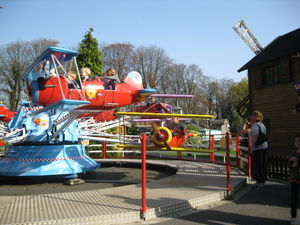 And the "Citadelle" itself, with the Porte Royale (Royal Door)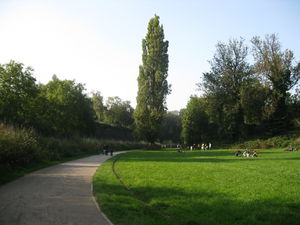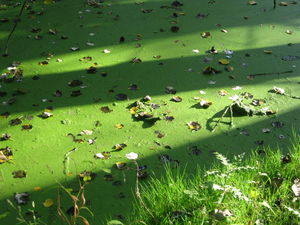 Before arriving to the Porte Dauphine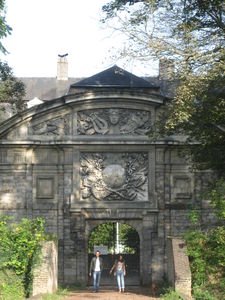 And, as after of each of our "adventure", this one ended up with a beer outside
in front of the church l'eglise Sainte-Catherine.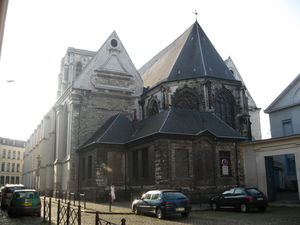 On the way back...
we found a "fanfare" !!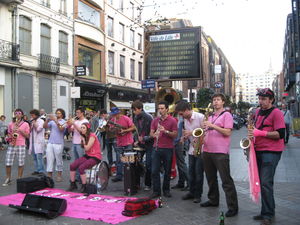 And yes, the building in the back is ours :)